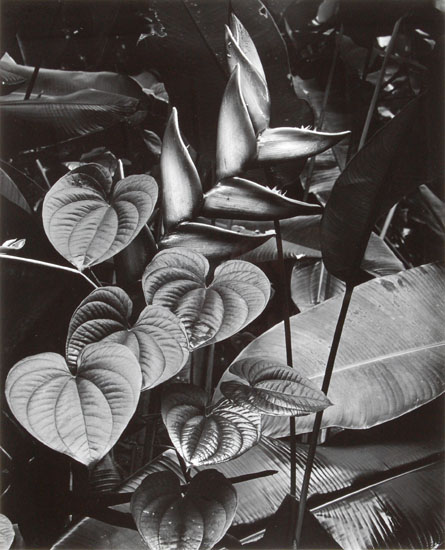 Brett Weston (1911 - 1993)
Untitled (Hawaii), n.d.
gelatin silver print
---
Brett Weston took the legacy of the West Coast photographers and his famous father, Edward, to new and stunning visual heights. His dazzling, high-contrast western landscapes, close-ups and abstractions seem to distill his subjects to an irreducible pure form. Weston travelled widely, photographed extensively in California, Alaska and Hawaii, and left a large body of work that is collected and exhibited around the world.