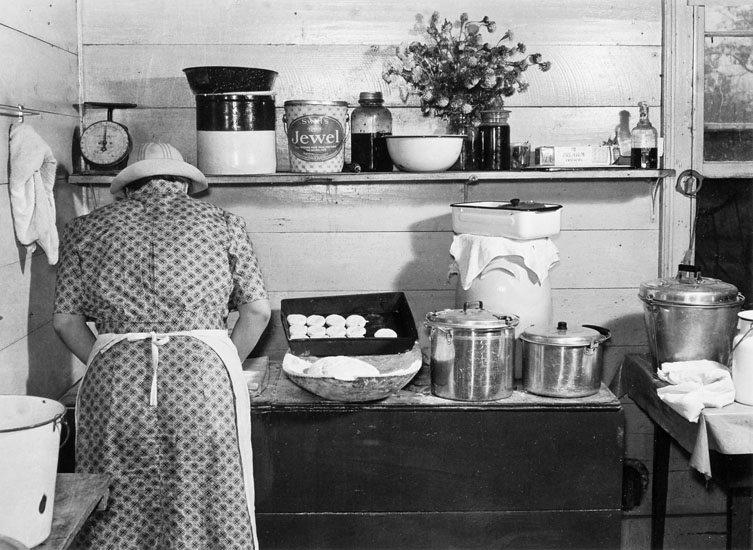 Marion Post Wolcott (1910 - 1990)
Cooking Biscuits, n.d.
gelatin silver print
---
Marion Post Wolcott is best known for documenting poverty and deprivation during the Great Depression for the Farm Security Administration. An indefatigable worker, she produced more photographs (9000) than the more-famous Dorothea Lange. Travelling through the South and the West, usually alone, she excelled at making contacts and gaining access to places where women didn't go. Her professional career ended after she married assistant Secretary of Agriculture Henry Wallace, although she continued to produce personal work. In 1975 New York gallery owner Lee Witkin and photographer Judy Dater rediscovered Wolcott's earlier work and exhibited it, to considerable acclaim, cementing her reputation as a remarkably independent and spirited woman photojournalist.