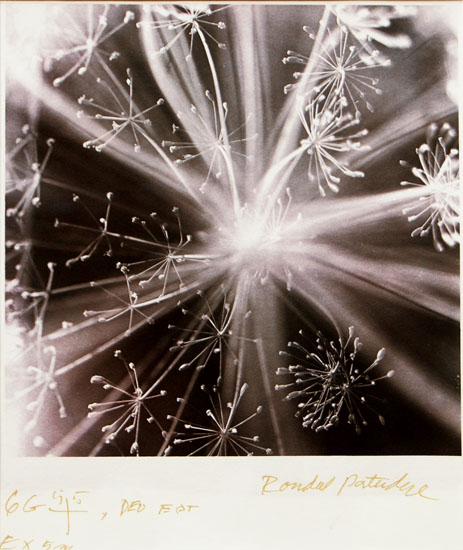 Rondal Partridge (1917 - 2015)
Untitled, n.d.
gelatin silver print
---
Son of Imogen Cunningham and her husband Roi Partridge, Rondal Partridge grew up in a household regularly visited by famous West Coast photographers of the time. He worked as an assistant to Ansel Adams in Yosemite National Park and accompanied Dorothea Lange as she documented rural conditions during the Great Depression for the WPA. He photographed many of the photographers and artists of this era, and in later years worked as a photojournalist, contributing to such major magazines as Life, Look, Collier's, and Fortune.