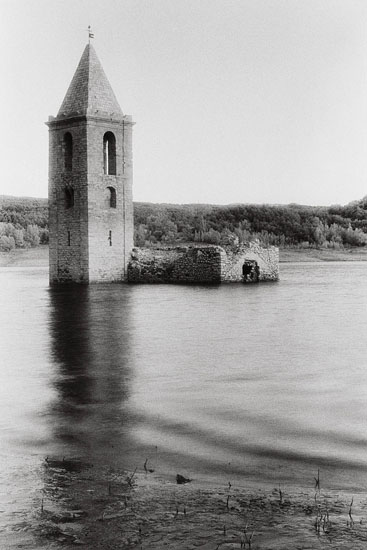 Kate Jordahl
Reservoir from "Crystal Day, one poem no. 2"
gelatin silver print
image 6 x 9
with hand-bound book
---
Kate Jordahl's artwork has been concerned with spaces we humans classify as sacred for many years and has evolved to include the questions of personal spaces as well as public spaces. Sacred for her includes natural spaces, religious spaces and places where personal experience leaves a spiritual mark.

Seeing inspires Kate Jordahl and she exhibits her enthusiasm and passion for the art of photography in her work. In her travels and photography, she searches for the places where the spirit of the earth and the human spirit come together. Using both film and digital capture, Kate stretches her images to beyond the expected representation to a magical and reverent imaging of the land.