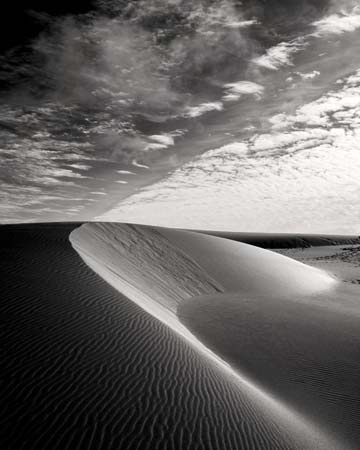 Stu Levy
Eel Creek Dunes #583, 2012
digital pigment print
image 9 x 12
---
Stu Levy lives in Portland and teaches workshops on the Oregon coast. He studied with Ansel Adams, was an assistant instructor for Ansel's workshops in Yosemite and Carmel, and taught at the Ansel Adams Workshops.

His photographs are in many public and private collections including the Center for Creative Photography, the George Eastman House, the Portland Art Museum, the University of Oregon Art Museum, and the Santa Barbara Museum of Art.

Levy was one of the founders of the Photography Council of the Portland Art Museum and was the Council President from 2003 to 2006. He is also on the Board of Directors of Photo Lucida.