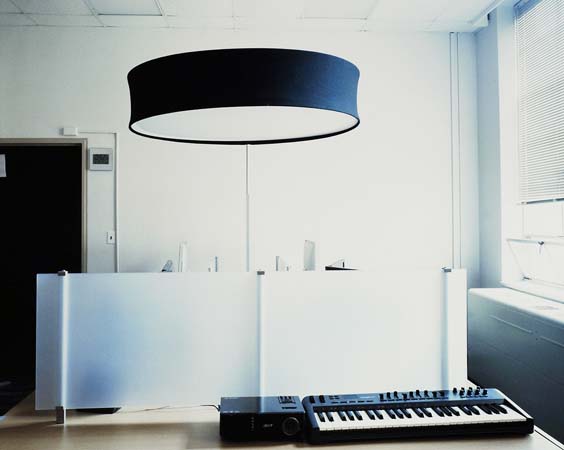 Richard Colburn
Technology Room MPLS, Cedar Falls, IA, Closed 2012
from the series Closed Schools
chromogenic color print
image 10 x 8
---
Richard Colburn has been photographing life in the Upper Midwest for more than 30 years. His work includes an ongoing series on the Iron Range communities of Northeastern Minnesota with special attention paid to the joi de vivre embodied in the Eveleth Clown Band. In 2007 he concentrated on photographing the Iowa Caucuses. Those caucuses were highly unusual in that both the Democratic and Republican parties had at least twelve candidates vying for their presidential nomination. Barak Obama's success in the Iowa Democratic Caucus contributed to his selection and election.

This photograph is from an ongoing series titled: Closed Schools. Photographing schools that have closed in the rural Upper Midwest provides an opportunity to review important changes in the population and economies of the region.

This photograph is an 8" x 10" contact print. Although the process by which a photograph is made may not be significant to a viewer it is highly significant to its maker.

Richard Colburn's most recent solo exhibition was in celebration of his retirement from the University of Northern Iowa. It was entitled, Made In Iowa: Thirty Years of Photographs.