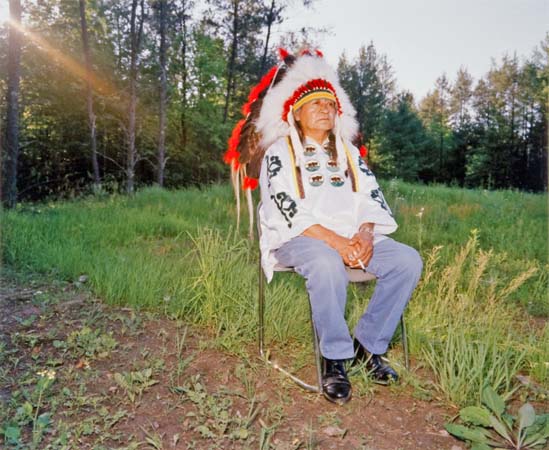 Jeffrey Wolin
Owen Mike, n.d., from "Inconvenient Stories"
archival inkjet print plus book (shown below)
image 11 x 8
The winning bidder will also receive the book
Inconvenient Stories: Vietnam War Veterans, by Jeffrey Wolin,
published by Umbrage Editions.
---
Jeffrey A. Wolin is Ruth N. Halls Professor of Photography at Indiana University. Wolin's series of portraits of Holocaust survivors, Written in Memory: Portraits of the Holocaust, was published by Chronicle Books, accompanying solo exhibitions of this work at the Art Institute of Chicago, International Center of Photography in New York, Chrysler Museum in Norfolk, VA and the Indianapolis Museum of Art. His solo exhibition of portraits of Vietnam War Veterans with their stories opened at the Museum of Contemporary Photography in Chicago in 2005 and began travel to other museums in the US and abroad in summer 2007. Umbrage Editions of NYC published the accompanying book, Inconvenient Stories: Vietnam War Veterans.

Wolin is the recipient of two fellowships from the National Endowment for the Arts and a Guggenheim Fellowship. He is represented by June Bateman Fine Art in New York and Catherine Edelman Gallery in Chicago.