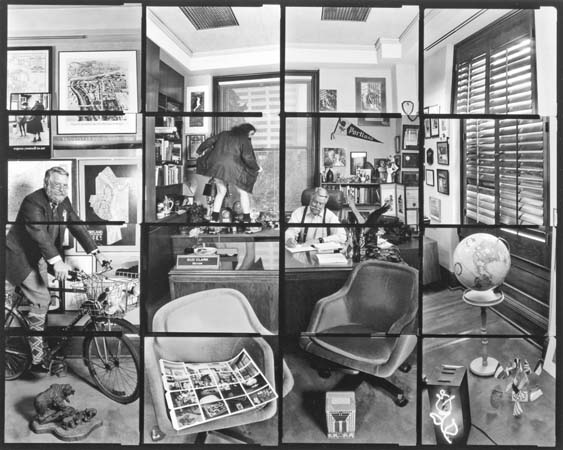 Stu Levy
Expose Yourself to Art (Mayor Bud Clark), n.d.
archival inkjet print
image 13 x 10
---
My photographs often involve fragile landscapes which are threatened by invasion by man. I feel a sense of timelessness in these places and hope that my photographs can help promote their appreciation and prevent their destruction. The landscape, however, is only my stimulus or point of departure. I ask the question, "What else is the landscape," and it is the "what else" that I try to photograph.

Recently I have started making "Grid-Portraits" of artists and craftsmen. Using several images contact printed together, a space and time scan is made of the subjects in their environments. In addition, references are made to the making of the photograph and to my own interaction with the subjects as I explore the process of perception and visual synthesis.