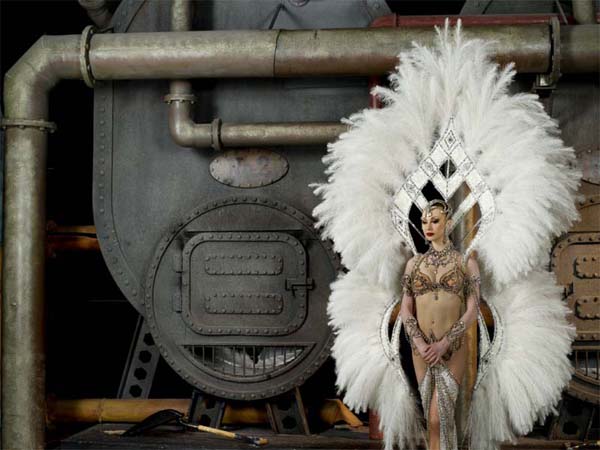 Brian Lanker
Milena Demidova, Showgirl, n.d.
digital pigment print
image 12 x 9
---
Eugenian Brian Lanker is a Pulitzer Prize-winning photojournalist. His work for LIFE Magazine and Sports Illustrated has received numerous international awards. His early photographic roots began in newspaper photojournalism where he was twice named National Newspaper Photographer of the Year. This explains his love for and versatility in various subject matter and fields of photography.

Lanker is perhaps best known for his book and exhibition of portraits entitled, "I Dream A World: Portraits of Black Women Who Changed America." The debut exhibition at the Corcoran Gallery of Art in Washington D.C. set attendance records for the 111 year old museum in the nation's capital. Currently, his book "I Dream A World" is in its 14th printing.