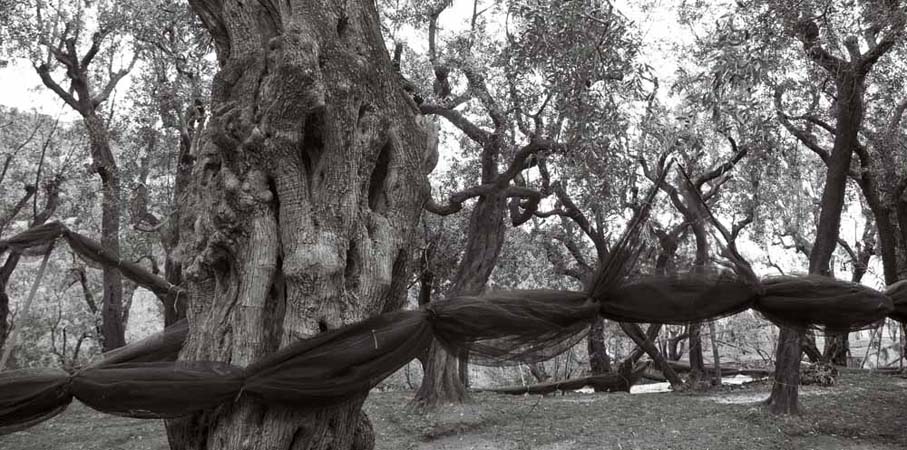 Rich Bergeman
Olive Grove Dance, Amalfi Coast, Italy, n.d.
platinum print from digital negative
image 12 x 6
---
A native of Ohio and an Oregonian since 1976, I have been a fine art photographer for over 25 years, focusing primarily on vanishing sites in Oregon and elsewhere. I use large-format film cameras, home-made pinhole cameras and digital cameras, and print exclusively in the traditional platinum process. I retired from teaching photography and journalism at Linn-Benton Community College (Albany, OR) in 2007, and served as artist-in-residence at the Sitka Center for Art and Ecology on Cascade Head (Lincoln City, OR) in 2009. In April I will join Eugene photographers Walt O'Brien and Charlie Search for an exhibit at the Corvallis Arts Center: "Points of View."